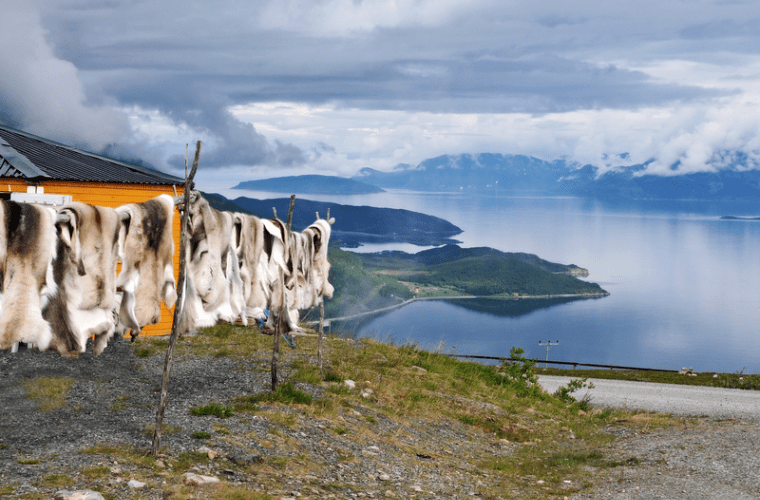 Are reindeer rugs eco-friendly and ethical?
3 YEARS AGO
When many people think about animal products, they don't usually think of these products as being particularly eco-friendly or ethical. Why, then, are reindeer hide rugs considered to be both? The answer lies in how reindeer hide supports local communities, and helps to pave the way towards a 100% zero waste environment.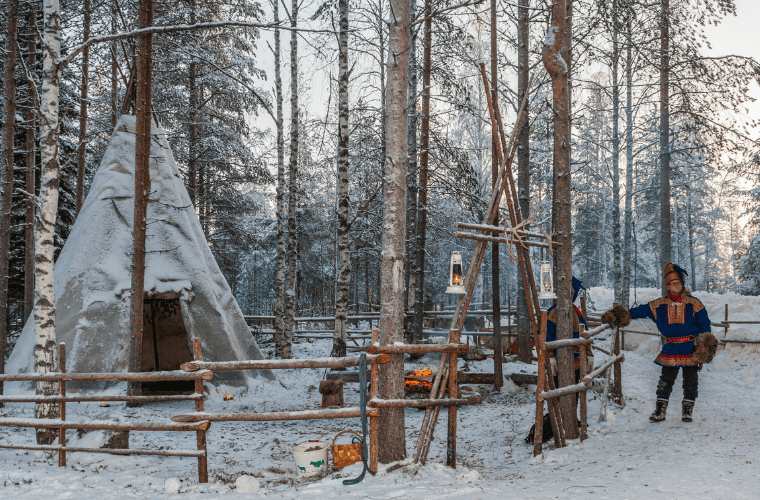 Supporting local communities
In some isolated arctic regions, the primary industry is reindeer farming. In the coldest depths of Finland, for example, locals can't simply get out of bed and head to the office; reindeer farming is one of the only ways that many people - particularly those belonging to the Sami culture - can feed their families. For this reason, in some areas reindeer farming is an industry that is reserved as a livelihood for native Sami only.
According to The Polar Connection - the polar research and policy initiative - 'many of the northern cultures would not exist without reindeer and caribou: they have provided food, warmth, and materials for generations, and are still a significant source of income and central to their spiritual lives'. And so it is clear that, from an ethical standpoint, reindeer hide is essential for supporting some of our smallest and most at risk cultures.
The Sami have a very close bond with their reindeer, believing that these majestic animals should be free to roam, rather than being confined to small cages or fenced into restricted areas. This is why, when you buy a reindeer hide rug from a responsible supplier (like us), you may notice small holes in the skin, or some uneven tufts of fur. It's because our natural reindeer hide comes from real animals, living real, happy lives.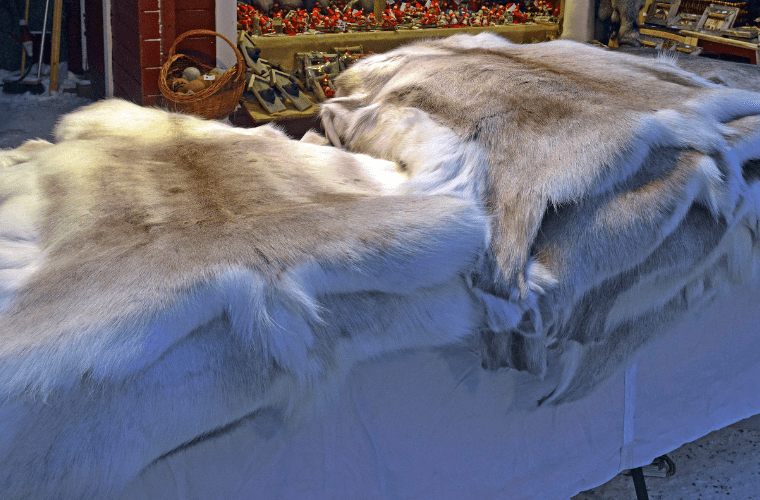 Moving towards zero waste
Looking at reindeer hide rugs from an eco-friendly perspective, when you purchase from a company that's committed to responsible sourcing, these rugs can be more than just attractive decoration: they can help bring us closer to a future of zero waste.
At Hide Rugs, all of our exquisite reindeer hide rugs are made from by-products of the meat industry; hide that's been discarded during food manufacturing. Reindeer forms a significant part of the typical and traditional cuisine across many arctic countries, with much of the hide going to waste as only the meat is used in food manufacturing. We only use materials from animals that are not farmed exclusively for their hide alone.
By taking hide destined for waste and transforming it into luxurious rugs, manufacturers, suppliers, and consumers are all doing their part for the environment, showing that reusing and recycling can - and is - having a massive impact on global initiatives.