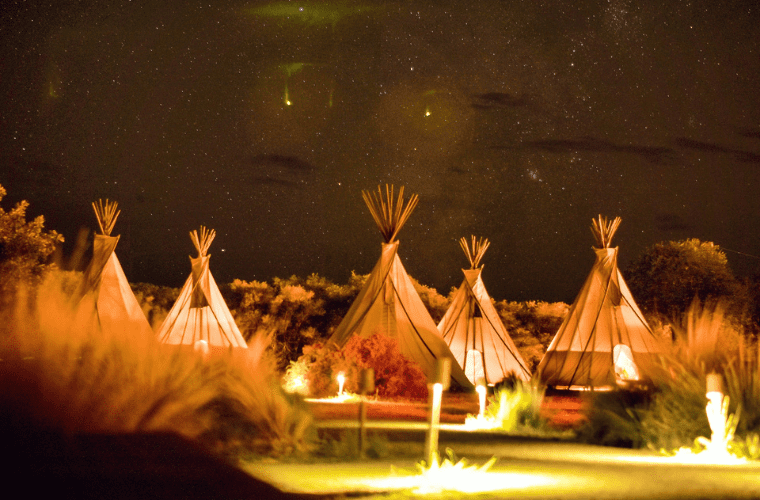 Glamping in style: Transform your campsite with natural rugs
4 MONTHS AGO
For outdoor enthusiasts, camping is a beloved pastime. From immersing yourself in the wilderness to sleeping under the stars, camping allows adventure seekers to connect with the great outdoors. However, the idea of roughing it in a two-person tent with nothing but a roll mat is unappealing. For those who prefer the finer things in life, glamping is preferable.
A portmanteau of glamorous and camping, glamping is a luxurious version of camping that brings many of the comforts of home to the experience of sleeping outdoors. The trend of glamping has given rise to campsites offering high-quality sleeping arrangements, from bell tents to shepherd huts. When decorating these glamping pods, the key to ensuring maximum luxury is choosing décor that exudes comfort and style. This is where natural rugs come into play. Here's how opting for a natural rug can transform the glamping experience for your guests:
1. Comfort underfoot: The main appeal of glamping is that it's an elevated version of sleeping in the great outdoors. So, while camping enthusiasts often love the feel of the grass beneath their feet, for glamping fans, a sheepskin rug takes comfort to the next level. Setting up a cosy rug inside your tent provides a soft surface to walk on. Instead of waking up and stepping on a cold tent floor, your guest can cushion their feet on a plush rug.
2. Protection and insulation: Beyond comfort, a natural rug, whether sheepskin or cowhide, offer practical benefits too. Placing a rug inside your tent acts as a protective layer, providing insulation and keeping the tent's floor warmer during chilly nights and cooler during hot summer days.
3. Defining spaces: Spacious glamping spaces, such as large bell tents or yurts, often include different areas like a living space, sleeping area, and even a dining area. Natural rugs can help define these spaces, creating a sense of separation. For instance, a larger cowhide rug could be used in the main living area where guests relax and unwind, while smaller sheepskin rugs could be placed on either side of the bed.
4. Eco-friendly choice: In general, those who enjoy camping are often more concerned about their impact on the planet than the average consumer. Therefore, to ensure your glamping space appeals to environmentally conscious glampers, natural rugs are an eco-friendly choice. As a by-product of the meat industry, natural rugs are a more sustainable alternative to their synthetic counterparts.