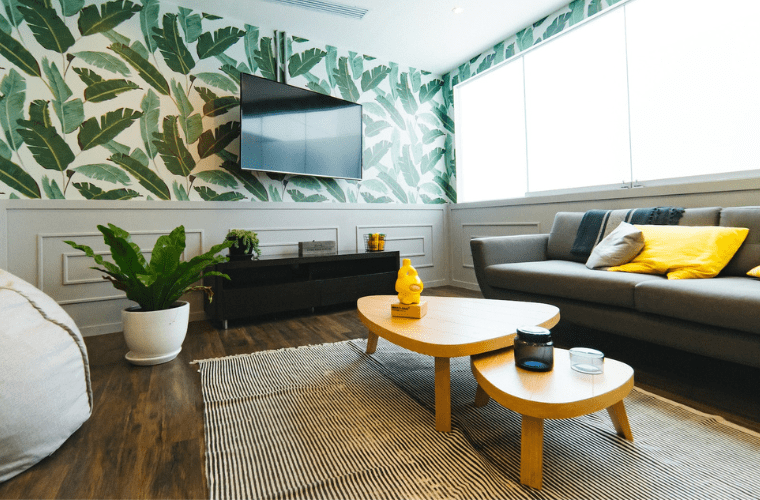 How to choose the right reindeer hide for your interior décor
1 MONTH AGO
Whether you're a fan of contemporary interiors or you'd rather surround yourself with vintage finds, making sure your home feels inviting is something we can all get behind.
One way to achieve a cosy and welcoming feel for your home is by investing in a natural hide. Not only are they aesthetically pleasing, but their unique texture and beautiful natural colours make them a stylish addition to any home décor. But with a variety of options on the market, how do you decide which hide to opt for? To help you make the right decision, we've put together this guide to selecting the right reindeer hide:
Determine the size: Reindeer hides come in a range of sizes, and their suitability for different spaces depends on which size you opt for. For instance, a smaller rug would be ideal for draping over an armchair. Alternatively, a larger reindeer rug would be suitable for a sofa or bed throw.
Choose the right colour: As with all natural hides, the colours of reindeer hides vary depending on the animal it came from. From creamy whites to deep browns, it's possible to find a hue to complement your existing colour scheme. A lighter shade is perfect for creating an airy feel to a room, whereas a darker shade would add welcomed warmth to rooms such as bedrooms.
Maintenance and care:Before you buy a reindeer rug, take the time to consider whether you're willing to dedicate some time to caring for the rug. They are relatively low maintenance, but they do require some care and attention to keep them looking their best. For instance, you'll need to regularly shake out the rug to remove dust and debris.
Consider the space: When you're deciding where to place your reindeer hide, there are a couple of things to consider. First of all, you'll need to keep it out of direct sunlight, as this can cause fading. Additionally, don't place it on a floor with underfloor heating, as this can make the hair brittle and prone to snapping.
When it comes to buying a hide, whether it's natural or synthetic, you want to ensure that you prioritise quality. Here at Hide Rugs, our reindeer rugs come from reputable sources and are biproducts of the food industry. We're committed to providing high-quality hides, so if you're unhappy with the product you receive, you can return it within 14 days.