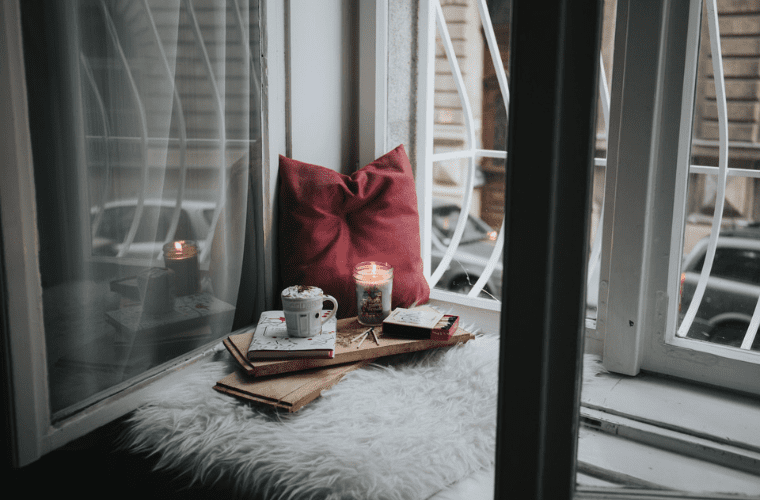 How to cosy up your home for the winter season
2 MONTHS AGO
Summer is officially behind us, which means the days are drawing in, and the nights are getting longer. As the leaves begin to fall, a certain magic in the air can only be felt with the arrival of the winter season.
As this time of year, it's natural that we yearn for warmth and cosiness in our homes. Fortunately, achieving this doesn't require a complete overhaul of our home décor. Instead, we can make minor tweaks to transform our living space into a winter haven. Here are some of our top tips for bringing a touch of cosiness to our homes this winter:
Accessorise with seasonal décor: Like interior design's answer to Jack Frost, sprinkle your home with a touch of winter with seasonal décor. This doesn't mean erecting a Christmas tree as soon as the clocks go back but rather bringing in subtle wintry aesthetics. Think pine cones, scented candles, and warm-hued throws. For an added element of comfort, place a basket filled with fluffy blankets next to the sofa so that you're ready to cosy up for a film night.
Bring in some light: During the colder months, the amount of natural light on offer each day is limited, and the increased rainfall means that days can be grey and dull. To help combat the gloominess that accompanies such days, lighten up your home with a few well-placed lamps, candles, and fairy lights. Not only will they bring light into your home, but they also help to add to the theme of cosiness.
Create cosy corners: When winter hits, we don't need much of a reason to cancel any evening plans in favour of settling down with a hot chocolate and a good book. Elevate your evenings by setting up a cosy corner that's tailored to snuggling up. Arrange a comfy chair next to a side table for your favourite winter drinks, and drape a warm blanket over the furniture.
Roll out a natural rug: Nothing screams comfort in an interior quite like a natural rug. The warm, earthy hues and natural fibres imbue a sense of cosiness, which is perfect for the winter months. From sheepskin and cowhides to reindeer and exotic rugs, there are plenty of different types of rugs to choose from to curate a warm and cosy space that's tailored to your particular preferences.