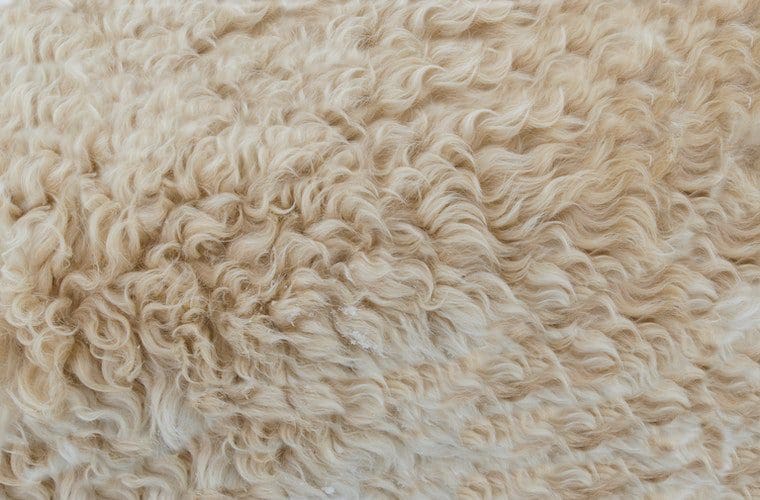 The health benefits of sheepskin rugs
9 MONTHS AGO
Thanks to their soft and cosy texture, sheepskin rugs are a popular choice for home decor and interior design. But did you know that using a sheepskin rug in your home can also have numerous health benefits? From improving sleep to reducing stress and pain, sheepskin rugs are more than just a stylish addition to your space.
Keep reading to explore some of the health benefits of a sheepskin rug and why you should consider adding one to your home.
Promotes better sleep: One of the most significant benefits of a sheepskin rug is its ability to promote better sleep. The wool fibres can help to regulate body temperature, keeping you warm in the winter and cool in the summer. This can lead to a more comfortable and restful sleep, which is essential for overall health and wellbeing.
Reduces stress and anxiety: Sheepskin rugs are also known for their stress-reducing properties. The fibres of the wool have a calming effect on the body, helping to reduce feelings of anxiety and stress. This makes them an excellent choice for use in meditation or yoga spaces, as well as in areas of the home where you like to relax and unwind.
Relieves pain and discomfort: Another benefit of a sheepskin rug is its ability to relieve pain and discomfort. The natural fibres of the wool offer cushioned support which can help to distribute pressure evenly across the body, reducing the strain on joints and muscles. This can be particularly helpful for individuals who suffer from conditions such as arthritis or back pain.
Naturally deters bacteria: Sheepskin rugs are naturally resistant to dust, bed bugs, and the growth of mould. It also wicks away moisture from your skin, meaning that the growth of bacteria is less likely. This makes them particularly useful for young children, whose immune systems are still developing.
Provides natural warmth: With energy prices on the rise, it's important to find alternative ways to provide warmth. Sheepskin rugs are great insulators, helping to keep your body warm throughout the colder months.
Soothing: Unlike their faux counterparts, sheepskin rugs contain lanolin, a substance which helps to soothe sensitive skin. It's also extremely hydrating, making sheepskin rugs a good choice for those with dry and flaky skin.
Here at Hide Rugs, we sell a variety of sheepskin rugs in different sizes and colours. Whether you're after a bespoke sheepskin rug or a classic sheepskin rug, we've got you covered.