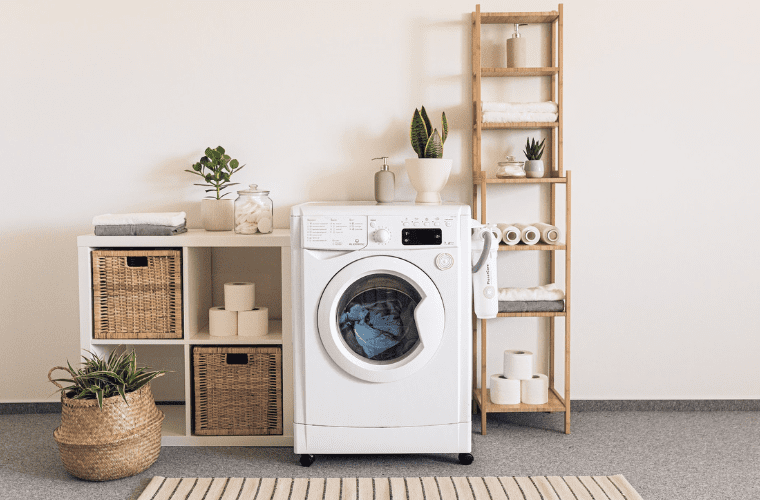 Things NOT to do to clean your sheepskin rug
10 MONTHS AGO
Care for your sheepskin rug properly, and it'll last for years to come. That being said, we're aware that accidents do happen. Whether that means your child has been a little overzealous with the finger painting, or you've spilt your morning coffee, you might be wondering how to rid your rug of a newly acquired stain.
To ensure you don't cause any lasting damage to your sheepskin rug, we've put together a list of things you should avoid doing:
Do not tumble dry
A sheepskin rug is a natural product, which means that if you put it in the tumble drier the natural leather will dry out, and overtime this will cause warping and cracking. Instead, dry your sheepskin rug in indirect natural sunlight. While it's damp, massage is lightly to stretch the skin back into place, and brush the wool to prevent matting. If you have the means to, lay it on a flat clothes horse so that air can circulate around the rug.
Do not dry on a radiator
Placing a sheepskin rug into direct contact with a strong heat source such as a radiator or heater can cause it to shrink and harden, which will ruin the texture and suppleness of your rug.
Do not bleach
When staining occurs, many people's minds instantly turn to bleach as a solution. However, using bleach on the natural fibres of a sheepskin rug will cause yellowing, and permanent damage.
Do not wash in hot water
If you have spilt something on your sheepskin rug, don't shove it in the washing machine on a hot cycle. Doing so can affect both the size and texture of your rug and cause irreversible damage. If you do want to wash your sheepskin rug in a washing machine, make sure you put it on a cool and delicate cycle, and use a wool-specific laundry detergent.
Do not use products containing biological enzymes
If you use a biological detergent on a sheepskin rug, the enzymes will attack the natural fibres and cause irreparable damage.
Here at Hide Rugs, we have a variety of sheepskin rugs and hides available to purchase, both in natural colours and dyed versions. If you have any doubt about the best way to take care of your sheepskin rug, check out our sheepskin rug care guide here.