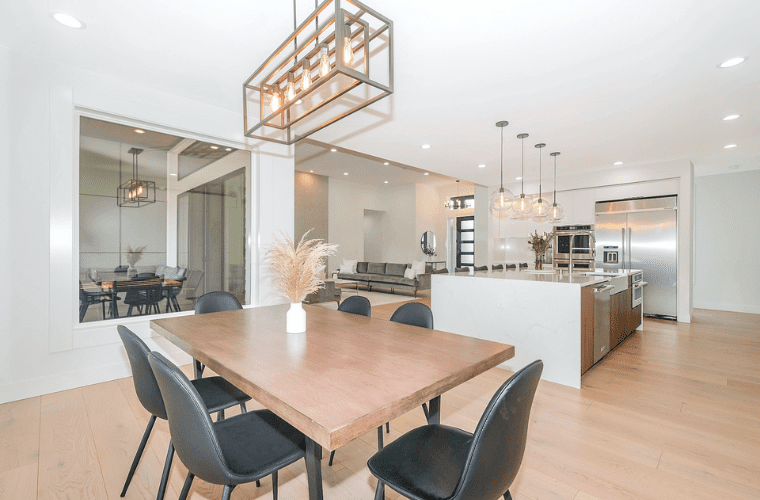 5 ways to incorporate a hide rug into a modern home
8 MONTHS AGO
Cowhide rugs have been used in home décor for centuries, and they continue to be a popular choice today. A cowhide rug adds a classy, warming touch to any space, and it can be incorporated into modern homes in a variety of ways. If you're looking to add a cowhide rug to your home but aren't sure how to make it work with your modern décor, here are five ideas to get you started:
Use it as a statement piece in a neutral room: For a room decorated with a neutral colour palette, a cowhide rug can add a touch of visual interest without overwhelming the space. A rug in a bold pattern or with a unique texture placed it in the centre of the room can create a compelling focal point. Pair it with simple furniture and minimalist accessories to keep the focus on the rug.
Layer it over a larger rug: If you already have a rug, consider layering a hide rug on top of it. This can add texture to the space while also creating a cosy atmosphere. Pick a hide rug in a contrasting colour or pattern – such as an animal print rug - to create visual interest.
Use it to add warmth to a minimalist space: Modern homes often have a minimalist aesthetic, which can sometimes feel cold or sterile. A hide rug can add warmth and cosiness to the space without detracting from the clean lines and simplicity of the décor.
Mix it with other textures: Incorporating different textures is a great way to add depth to a modern space, and a hide rug can be a great addition to a texture-heavy room. Consider pairing it with other natural materials like wood, stone, or woven textiles. You can also mix it with metallic accents to create a sleek, contemporary look.
Use it to add a pop of colour: If your home is decorated primarily pale colour tones, a colourful hide rug can add a fun pop of colour. Opt for a rug in a bold hue like red, blue, or green, and pair it with complementary accessories like throw pillows or wall art. This can be a great way to add personality and character to a space that might otherwise feel too clinical.